Electrically conductive in the fast lane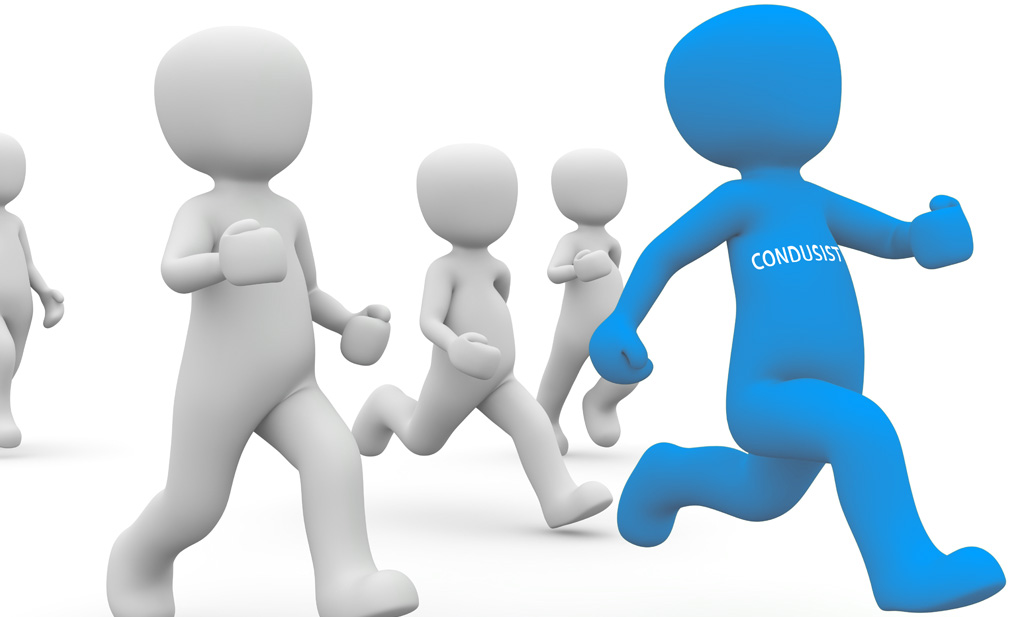 In the THALE-mail 72, issue May 2015, we presented for the first time the new electrically conductive glass-lining "THALETEC CONDUSIST". After we recently delivered the 700th component with this innovative glass-lining (see THALE-mail 107), we can now announce another impressive success: In April 2020 we produced for the first time more vessels and reactors with the electrically conductive CONDUSIST than with the standard enamel "RAS", our universal glass-lining system!
Dissipative glass-lining CONDUSIST
When stirring and introducing electrically non-conductive solvents and other non-conductive media, frictional electricity is generated. This frictional electricity can increase to such an extent that it is discharged through an electrically insulating glass layer of the vessel and the built-in parts and leads to damage to the glass coating.
The patented glass-lining THALETEC CONDUSIST continuously discharges electrostatic charges from the glass-lined reactor and thus prevents damage to the glass layer. Furthermore, the risk of ignition sparks is reduced and the range of application of glass lined process equipment is considerably extended.
CONDUSIST diverts the electrical charge from the surface of the glass-lined reactor that comes into contact with the product. The remaining residual charge is about 1% of the electrical charge of a conventional glass lining. CONDUSIST glass consists of an electrically conductive ground-coat glass and several cover coat layers which are also electrically conductive. The ground-coat and teh cover coat contain ceramic particles arranged in a network-like manner (not catalytically active!), which conduct the electrical charge to the steel body of the equipment.
Essential advantages of THALETEC CONDUSIST are
The entire enamel layer glass-layer is electrically dissipative; this means that the dissipative capacity remains intact even after corrosive attack of the glass-lining up to its useful limit
Chemical resistance of THALETEC CONDUSIST corresponds to that of the well-known RAS glass
CONDUSIST has no catalytic effect
Colour light blue, similar to THALETEC TPE 2000 (pharma glass) for the production of active pharmaceutical ingredients
All relevant components can be provided with an antistatic glass lining based on THALETEC CONDUSIST
The glass lining is carried out according to the known quality criteria of DIN EN ISO 28721-1
CONDUSIST can be tested by means of high-voltage testing (10KV, alternating voltage)
CONDUSIST is particularly suitable for both the initial glassing of newly manufactured reactor, tank and components and for reglassing.
CONDUSIST has a light blue color which is particularly popular with manufacturers of active pharmaceutical ingredients and companies where visual inspection of the apparatus after a cleaning cycle is relevant.
CONDUSIST overhauls RAS
Until now, chemical enamel "RAS-Glass" has been the production standard at THALETEC. More than 75% of all apparatus and components have been glasslined with this proven universal technical glass. This has now changed:
In April 2020 the number of vessels and reactors glass lined and reglassed at THALETEC with CONDUSIST exceeded the number of pressure vessels glass lined with the previously common RAS Glass in the same period.
Following the recent glass-lining of the 700th component with CONDUSIST, this is a further record and a sign that this glass is highly accepted by customers and operators of process plants.
Obviously, for typical applications in chemical and pharmaceutical production, the performance characteristics of this glass are exactly those that are useful and necessary for safe and efficient plant operation.
Do you also have a need for dissipative glass-lined reactors, tanks and components? Get in touch with us, we are happy to help!