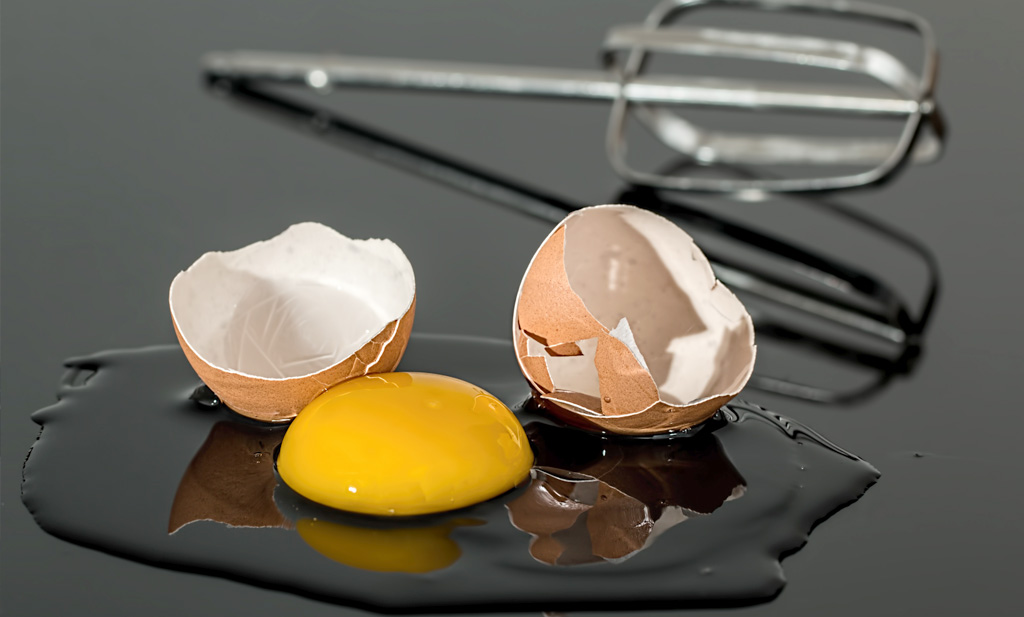 Every user of glass-lined equipment knows this: Glass-linings are sensitive and must always be treated with care, just like raw eggs. If this is done, glass-lined reactors, tanks and components can sometimes be operated safely and productively for decades.
Feedback from our customers has shown that a frequent cause of damage to glass-lined components is incorrect handling during storage, transport and assembly.
One reason for this is that in some cases specialist companies and employees trained for working with glass-lined components are not available and are therefore mishandled.
By interviewing important customers we found out that a conspicuous marking of glass-lined components and information about the risks associated with handling can be an important element in avoiding storage, handling and transport errors.
Only when the (possibly non-specialist) employee is clearly aware of the sensitive and high-quality parts he is dealing with can he act responsibly.
Therefore, THALETEC has developed a marking concept in close cooperation with customers from the chemical and pharmaceutical industry: In the future, all glass-lined components of THALETEC will therefore be marked with appropriate stickers to indicate the necessity of "gentle" handling of glass-lined components.
As a novelty, the sticker has a QR code that links to a multilingual document that is available online. This document summarizes the most important rules for handling glass-lined parts and equipment and can serve as a guide and instruction in practice on site.