Glasslined Monument unveiled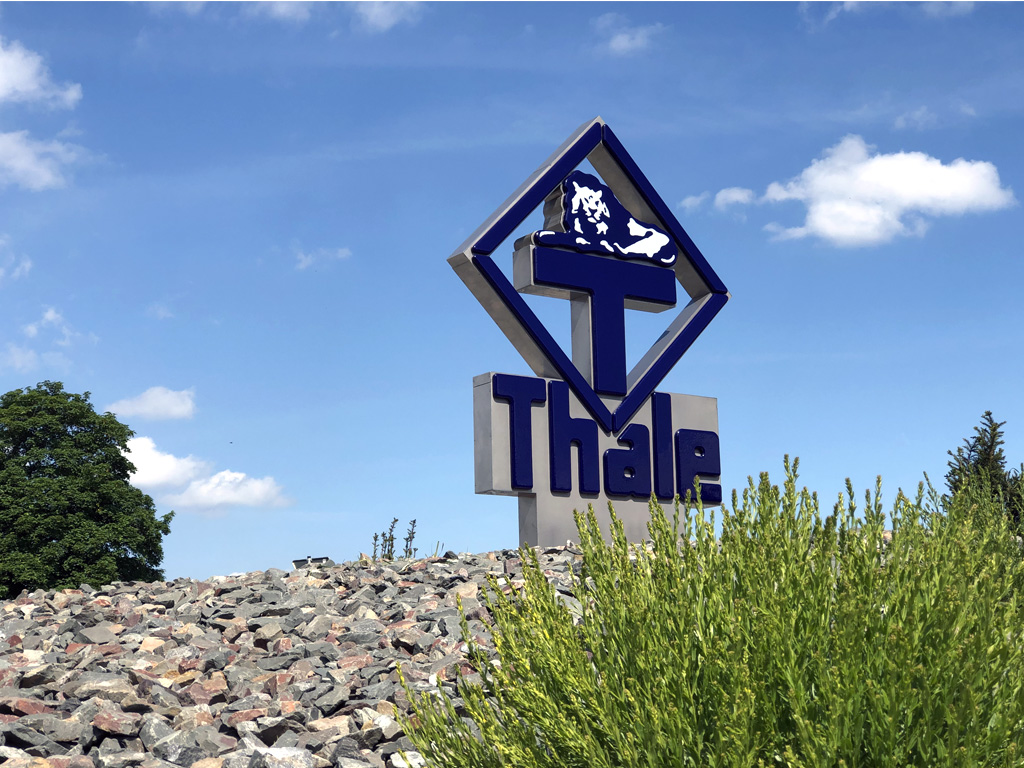 Glass lined logo on the Thale/North roundabout.
Glass lined monument to Thales industrial history on a roundabout
On 25 May 2020 a monument was installed to commemorate Thale's industrial history and the industrial present. The company logo of the "Eisenhuettenwerk Thale" ("Thale Ironworks"), founded in 1686, was unveiled. THALETEC was significantly involved in the conception and realization of this installation: Production, glass-lining and final assembly were carried out by THALETEC.
The actual logo is made of glass-lined steel. The proven THALETEC RAS glass was used as the glass, which ensures that this monument is built "for eternity".